The Lost Boys
Peak Cavern, Buxton Road, Castleton, Hope Valley, S33 8WP.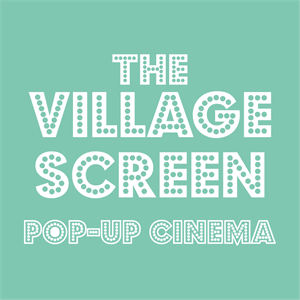 On Thursday 6th June, The Village Screen pop-up cinema is transforming one of the UK's best show caves - Peak Cavern - into a unique cinema experience, with a screening of 80's cult thriller, The Lost Boys.

Ahead of the screening, they'll be transforming an area of the Peak Cavern car park into a street food haven, with food to relish from excellent local street food vendors, plus fantastic music by a live band. The Village Screen bar will be serving a selection of refreshing drinks, including craft beers, wines, Prosecco, soft drinks, and themed cocktails throughout the evening.

Cinema-goers will be able to grab a box of fresh popcorn before making their way into the cave to watch the film. This is an incredible opportunity to experience a cinematic classic inside an awe-inspiring cave, and one not to be missed!

Additional information and full event terms and conditions can be found at http://www.thevillagegreenevents.co/cinemaevents.
This event is for over 16s only - No refunds will be issued for under 16s.
Continue
More information about The Lost Boys tickets
Will there be parking? A small amount of free parking will be available at the Peak Cavern but there may not be enough parking for everyone. We recommend using the on-street parking available on Buxton Road and local car parks in Castleton. We also recommend using local transport and taxis where possible.

Will I be allocated seating? All attendees will be given a cinema seat inside the cave. Standard Ticket holders will be seated on folding chairs. Superior Ticket holders will be seated on folding chairs with a cushion located in a prime position. Superior Sofa Ticket holders will be seated on sofas for two with blankets located in a prime position. There will be enough seating for everyone, but seating will not be pre-allocated.

What if I've booked a Superior Sofa Ticket? A Superior Sofa Ticket includes admission for two people into the event, an inflatable sofa for two in a prime position, plus two blankets. Attendees will not be allocated a sofa seat, but there will be enough sofas for all Superior ticket holders.

Will you be serving food and drink? Street food vendors will be set up in the car park area of the Peak Cavern (approx 200 metres from the cave entrance). There will be a fully stocked bar inside the cave. Guests are unable to bring their own food and drink into the event. We will be operating Challenge 25 so please remember to bring photographic identification to buy alcohol if you look or are under 25.

Can I pay by card? Food traders are cash only but we can take both cash and card payments at the bar.

When will the film start? Doors to the event will open at 19:00. Guests will be seated for the film at 21:00. Any guests arriving after 21:00 will not be permitted into the event so please join us early to avoid disappointment.

Is the event indoors? Yes, the screening is taking place inside the Peak Cavern cave. Food vendors and entertainment will be situated outside in the car park area (approx 200m from the cave entrance). The Peak Cavern is unheated so please dress up warm, bring blankets and snuggle down in a quirky location. Please also wear sensible shoes as the ground inside the cave is uneven.

Is there a minimum age for this event?There is a minimum age of 16 for this event.

What if I book a student or senior ticket? If you are a student, you will need to show valid photographic student identification on arrival. If you are a senior, you will need to show valid photographic ID on arrival (passport, driving licence, older person's bus pass).

Can I bring a dog/pet with me? We absolutely love dogs but unfortunately, we are unable to accept dogs or any other animals at the screening.

What should I wear? As the Peak Cavern is unheated please come prepared with warm clothes and sensible shoes (as the ground is uneven).

What should I bring? Bring your booking confirmation email with you. If you have booked a student or senior ticket, you should also bring suitable identification with you. Please also dress appropriately (see "what should I wear?" above).

Can I smoke at the venue? No, smoking is prohibited inside the cave. You will need to leave the event in order to smoke.

What if I am a wheelchair user? Unfortunately, this event is not suitable for wheelchair users. Please do email us at info@thevillagegreenevents.co if you'd like to discuss this further with us. We'll do our best to help.

I have a carer, can my carer attend the event with me? Yes, please email us at info@thevillagegreenevents.co if you need your carer to attend the event with you. We will arrange for your carer to have a free seat at the event.

Will you refund my ticket purchase? We do not offer refunds on ticket purchases. We are happy for you to transfer your ticket to someone else at face value but you must email us at info@thevillagegreenevents.co from the email address you used to make your booking to do so. This will enable us to update our guest lists.

Will there be toilet facilities? Yes, there will be toilet facilities at the event.

Can I talk during the screening? We politely ask attendees not to talk during the screening and not to disturb other guests. We reserve the right to remove guests from the screening room who continually disturb others.

How do I contact customer services? For any queries relating specifically to the event, please contact info@thevillagegreenevents.co. For any queries relate specifically to tickets, please contact thevillagegreenevents@seetickets.com.
For any queries regarding your advance booking
click here
to contact us by visiting the Customer Service area.