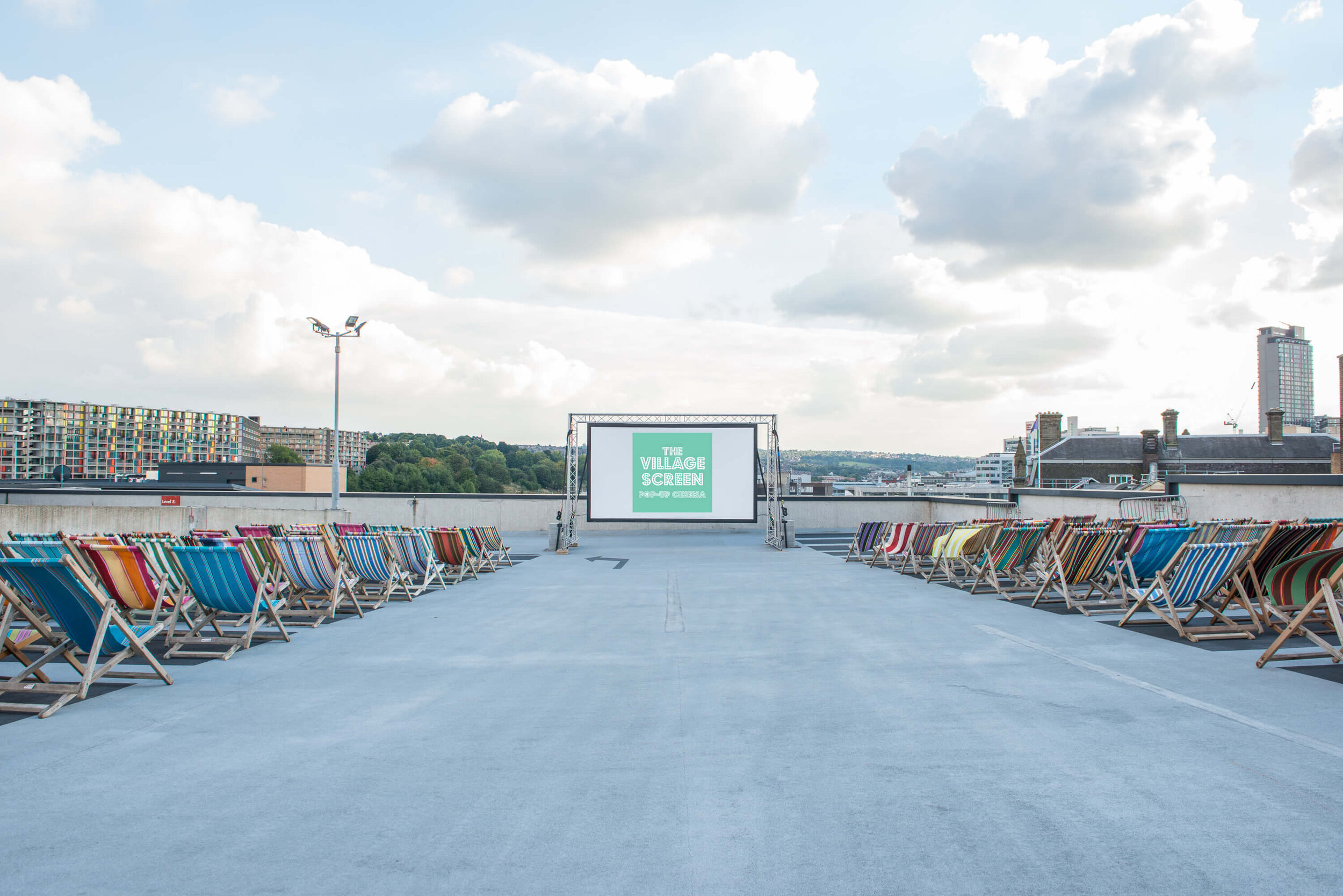 The Village Screen Pop Up Cinema Tickets and Dates
We want to say thank you to our loyal customers. Our new loyalty scheme treats you to a free ticket to any of our Pop up Cinemas! As of 19th March 2020 you can now purchase 9 tickets and get your 10th free!
Click Here for More Information
Once you have purchased your 9th ticket, please email
hello@thevillagescreen.com
and we will issue you with your unique code to claim your free ticket to a future event.
Please note that to claim your free 10th ticket, you must have previously booked 9 Village Screen event tickets using the same booking name and email address within a 3 year period. You must also use your 10th ticket within 12 months of purchasing your 9th ticket and can only use your 10th ticket against a future Village Screen event. Please note that any tickets bought before 19th March 2020 will not be counted in the ticket total.
Due to COVID-19, we have created a new socially-distanced seating plan. This means that you can only purchase tickets in groups of 2, 3, 4, 5 and 6. Please note that there are a limited amount of group sizes available. We have listed below what group sizes are available for this event.
More Information about The Village Screen Pop Up Cinema
For any queries regarding your advance booking
click here
to contact us by visiting the Customer Service area.